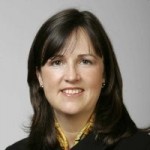 The city of Dublin and the East Coast around Kildare and Wicklow boasts some of the finest links and parkland courses in the world. Located on Dublin's doorstep, just a stone's throw away from Dublin city centre and only
30 minutes' drive from Dublin International Airport, this collection of premium golf courses and resorts promises you an exclusive golfing experience in the finest golf destination in the world.
The Dublin East Coast Golf Alliance makes it easy for you to stay and play in some of the top hotels and courses in Ireland, with each course having its own unique characteristics.
Walk in the footsteps of golfing legends. Challenge yourself on the very courses which have hosted the esteemed Irish and European Opens, The Seve Trophy as well as the Ryder Cup in 2006. Whether you are here for business or pleasure you'll find a unique golfing experience that fits perfectly with your own personal tastes and ticks the box of one of the world's many courses that you have to play.
With the buzz and atmosphere of Dublin city on your doorstep and a world of breathtaking countryside to explore, the Dublin East Coast Golf Alliance promises you the best of both worlds with the warmest of welcomes and "craic ".
We would be delighted to assist you, please use the form below to get in touch.